Hey yall. I know I mentioned this tutorial on twitter a good while ago but I finally got around to it. So I know this whole feather fad is going around but the bohemian in me has been wearing feathers since I was 12 (and im 25 now). When I started making these I thought that I wouldn't like them and they were probably going to be a give away. Well sorry yall but I love these they turned out so much better than I thought they would.
So here we go, my arsenal; 2 feathers, glitter glue, earring hooks, feather clasps (actually I don't know what they are called) and round pliers.
First I put the hardware aside and took the feathers and cut the stem down
Then I applied glitter glue to the feathers spine and then outward in a V shape like a leaf
(no it its not symmetrical but I wanted to follow the natural spine so it gave it a unique look)
After they dried I took the feather/leather clasp (what ever it is) and pried it open to place the feather inside.
Then I placed the feather in and squeezed the clasp shut as well as I could. (If you look you will notice that there is a hole which is actually a puncture inwards that holds the feather/leather in place so it dose not slip)
Then I attached the ear hook to the clasp, I chose to do this without a jump ring because of the length of the feather and because the placement really mad it not necessary.
Finished product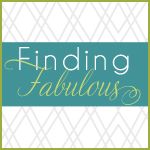 Pin It
Tweet